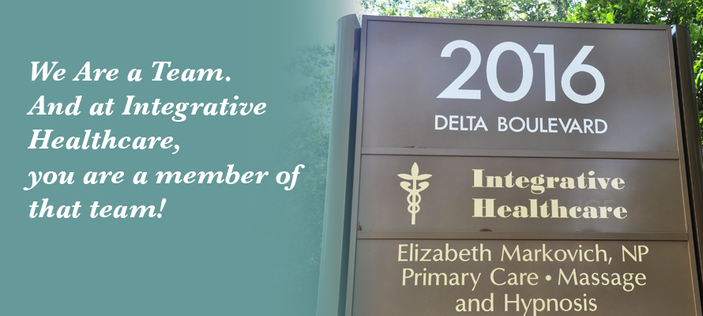 We listen and work with you on your goals for your health. We provide holistic primary care you can afford.
We believe you have the right to be informed and involved in your health decisions.
We strive to stay informed of alternative and natural therapies that are a reasonable choice.
We provide primary care for adults and children over 12 years old, general medical and wellness care, including prescriptions as needed.

Consultation only for younger children.

Elizabeth is experienced in prescribing natural hormone replacement, and takes a holistic approach to fatigue, arthritis, chronic digestive problems and chronic infections. She uses
Functional Medicine
- a science-based approach - to find and treat the underlying cause of illness through testing and individually tailored therapies.
_
We also have advanced Bioimpedance for body composition, Prolotherapy for healing chronic joint pain,
HeartMath
training for stress reduction, and use the
Alpha-Stim
device for pain and anxiety
.
We accept insurance - see "Patient Resources" for details.
See more about functional medicine at this link for the Institute of Functional Medicine; http://functionalmedicine.org
Elizabeth has completed several classes with the IFM institute.
Dr. I. B. Price is a retired physician who provides hypnosis and mind-body medicine -- see the link to his site below and under the "about us" tab.

Below is a link to our portal for filling out registration forms, requesting appointments, and sending us questions and information in a secure and confidential manner.