What We Do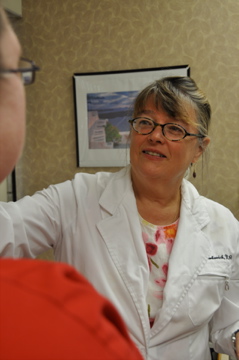 We offer affordable primary medical care and preventive in-office care for ages twelve and older with a holistic approach, consultation only for children under 12.
We develop treatment plans with patients for a wide range of health concerns and may prescribe standard medicines or alternatives such as nutritional supplements depending on the situation.
We provide physical examinations, pap smears, skin biopsy, Prolotherapy injections for joint pain, Bio-Identical Hormone replacement and some simple lab services in the office.

We refer to medical specialists as needed as well as sometimes recommending alternative services that may be helpful.
We also work with over 10 special laboratories around the country to serve you more effectively (see Lab testing for information). These special tests can help determine the underlying cause of chronic health problems. We use conventional testing as well as these special "functional" tests to give you the information you need to make intelligent decisions. "Functional medicine" testing uses scientific methods to detect changes, and can show unhealthy trends before any actual disease occurs.
---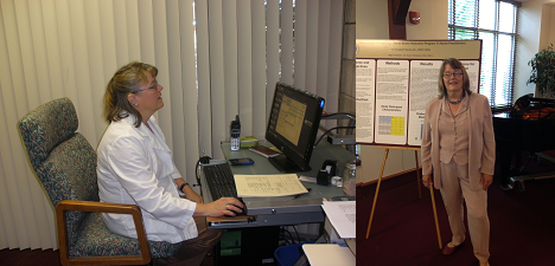 The Nurse Practitioner's Role

Advanced Registered Nurse Practitioners (ARNP's or NP's) are specially educated nurses with specific training and licensure to provide primary health care including writing prescriptions (except for controlled drugs). NP's work in many settings and provide quality care. In Florida, NP's are required to have general physician supervision and consultation available. At IHC,
Elizabeth Markovich
provides all patient services. She has arrangements for consultation with Dr. Louis Bolen and refers to specialists and hospital care when needed.
Elizabeth Markovich, DNP, nurse practitioner, provides primary care services for acute and chronic conditions using both the standard medical model and Functional Medicine. Functional medicine is a science-based approach - finding and treating the underlying cause of illness so the body can heal naturally. It includes special testing, individually tailored therapies, supplements, dietary changes and sometimes medications.
Elizabeth has a special focus on treating cardio-metabolic problems (heart disease risk and blood sugar) and hormone imbalance including adrenal, thyroid and sex hormones. She also treats fatigue, arthritis, chronic digestive problems and chronic infections. She prescribes natural hormone replacement when needed, including BioTe hormone pellets as well as compounded troches, creams and drops.
We also offer physical exams, wellness and preventative visits, treat common conditions such as sinus infection or high blood pressure and offer both conventional and alternative treatments.
Elizabeth has completed several classes with
The Institute of Functional Medicine
.
Read more about Elizabeth, Dr. Bolen, and the rest of our staff.