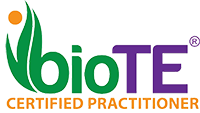 Hormone pellet therapy
is a safe and well researched method to restore hormone balance which has many advantages over other types of natural hormone delivery. They are pure hormones the size of a grain of rice, inserted under the skin, lasting for 4-6 months, they give the most consistent level of hormones, have been used since the 1940's, and have better results in many conditions. We at IHC decided to work with the BioTe company for pellet hormone therapy because of the high quality of the hormone pellets, and their superior education and support. The BioTe method of hormone replacement is safe with no harmful side effects.
If you have any of the following symptoms you may be a candidate for BioTe hormone therapy:
Depression or irritability
Persistent fatigue and muscle weakness
Difficulty sleeping
Low sex drive
Memory loss, mental fog and confusion
Joint aches and pain
Night sweats and hot flashes.
Hormone pellet therapy has been shown in research studies to:
Reduce the incidence of diabetes and reduce risk of heart disease
Prevent and improve osteoporosis
Prevent Alzheimer's disease and dementia
Increase energy
Increase muscle mass and reduce belly fat
Provide for general sense of well-being.
---