Our Staff

N. Elizabeth Markovich, DNP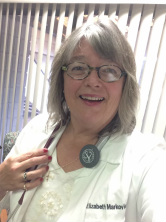 Elizabeth completed the Master's of Science in Nursing and Family Nurse Practitioner certification in 1993 after many years as an RN. She recently completed a Doctor of Nursing Practice degree from Florida State. She has extensive experience in general family practice medicine and in rheumatology. She has a special interest in treatment of hormone imbalance, thyroid problems, reducing heart disease and diabetes risk, arthritis, and pain. She has education and experience in functional medicine, use of special testing, and working on certification with the Institute for Functional Medicine.
Read more about the services Elizabeth offers in Patient Resources & News/Information
---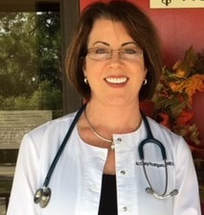 Ali Craig-Rodriguez, DNP
Ali is a Board-Certified Family Nurse Practitioner who has over 20 years of healthcare leadership experience.
Ali began her career as a registered nurse in 1992, working at hospital and community settings. She has spent over 15 years as an executive in pharmaceutical drug research and helped to develop new medicines for acute and chronic health conditions! In 2013 she returned to primary care and is now focused on helping patients achieve optimal health by identifying the underlying triggers of chronic illness by using both prescription and non-prescription approaches to treatment. She has interest in chronic illness prevention and treatment, hormone replacement therapy, and lifestyle improvement. In addition to her role at IHC, Ali also teaches in the Graduate Nursing Program at FSU's College of Nursing.

---
Dr. Louis Bolen, MD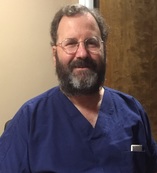 Dr. Bolen is our consulting physician and medical director.
He graduated in 1992 from the Wake Forest University School of Medicine and specializes in Emergency & Sleep Medicine.

---
Martin Markovich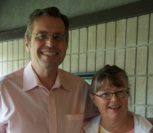 Martin Markovich is Elizabeth's husband and a partner in IHC. He has a background in business and public policy and has a PhD from RAND. He is involved in personnel and strategic planning and many other areas.
---
Crystal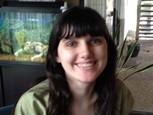 Crystal is the office manager and handles our billing. She does some in-house procedures such as venipuncture, EKG's, and nebulizer treatments. She is a certified Phlebotomist and a Registered Medical Assistant.

---
Erika


Erika is our anchor person at the front desk. Scheduling is her main task, taking most phone calls and routing messages. She is usually the first and last person you see in the office.

---
Joanna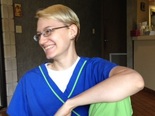 Joanna is our medical assistant. She works in the lab and is trained in phlebotomy, administers shots, nebulizer treatments and EKGs. She also takes care of referrals, patient files, faxes, Rx refills, as well as returning patient calls, assisting in reception and occasionally billing.
---